Rehau PVCu

REHAU were one of the first companies in the UK to produce and sell uPVC window systems and today one in seven uPVC windows fitted in the UK are made from REHAU profile, making them the largest single producer of uPVC window and door systems.
Low maintenance – REHAU profiles guarantee a smooth, high gloss finish that will never warp or rot and, of course, will never need painting
Energy efficient - Double and triple glazing makes a home more energy efficient, reducing heating costs as well as reducing outdoor noise levels, giving a home the all-important comfort factor. All REHAU windows can achieve an 'A' energy rating
Stylish - We manufacture from the following REHAU profile styles
REHAU Total70 Chamfered - The stylish, clean lines of the chamfered profile make it the number one choice for many.
REHAU Total 70 Sculptured – The traditional curved bead of the sculptured system fits the bill for many refurbishment projects.
Both profiled systems are available in all window styles from fixed to fully reversible and all manner of colours and foils, so whether you are quoting for a traditional look or modern style REHAU can provide a class product.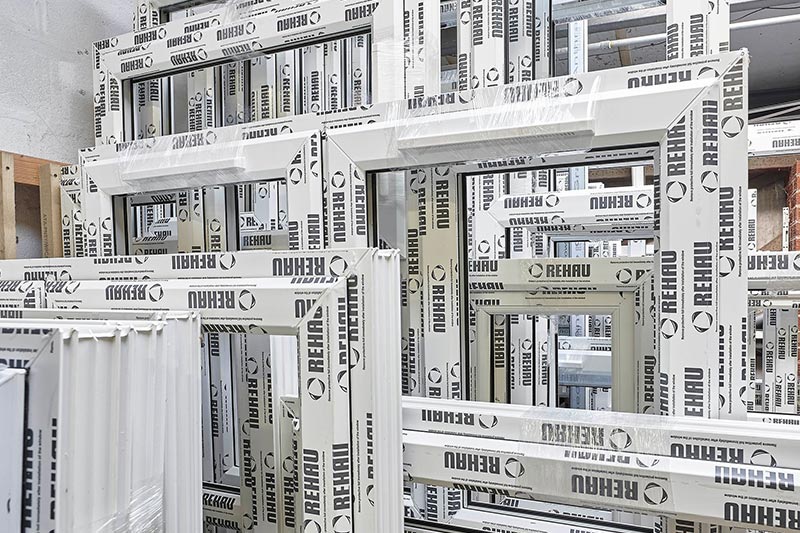 Quality and performance - As well as meeting the highest Energy Saving standards, REHAU window systems have been tested in accordance with and meet the highest requirements of BS7412 for the standard of a manufactured window, achieving the highest BSI ratings for wind, water and air.
Environmentally friendly - As a manufacturer, REHAU is conscious of the impact their actions have on people and the environment. They use 90% recycled materials in their profiles. In 2014 they made significant investment in recycling equipment, making it easier for manufacturers like Euroglaze to return used product back into the system for remanufacture.
Enhanced security - REHAU windows and doors are tested to the highest security and can be manufactured to Secure by Design standard